Big Data Realty is analytics research and consulting company that uses real time sales and property data to monitor local real estate markets in South Florida (Miami-Dade, Broward, Palm Beach).
Our algorithms analyze each house, community, and city to capture dynamics of the local markets. Our inventory tracking tool finds undervalued properties and helps property owners to select time when they can sell their properties at the highest prices. Our property research and investigation tool finds off-market opportunities.
We publish our research and analysis here on this website and on our YouTube Channel. Please check it out and subscribe so you will not miss our new publications. When you follow Big Data Realty, you become a market insider: you will know all local market dynamics, and will know how to buy properties cheap, and sell them at the highest prices.
We do not offer traditional real estate services. Instead, we connect you with the best realtors with proper expertise and advanced local knowledge based on your objectives, such as, location, property type, sale conditions, as well as your price range. When we connect you with the best realtor, we also provide you with variety of analytical tools to help you with your purchase or sale. We analyzed many communities in South Florida and created set of reports and templates – you will have free access to them when you work with one of our partner realtors. You can check examples of our real estate reports and analytical research on pages Communities and Analytics.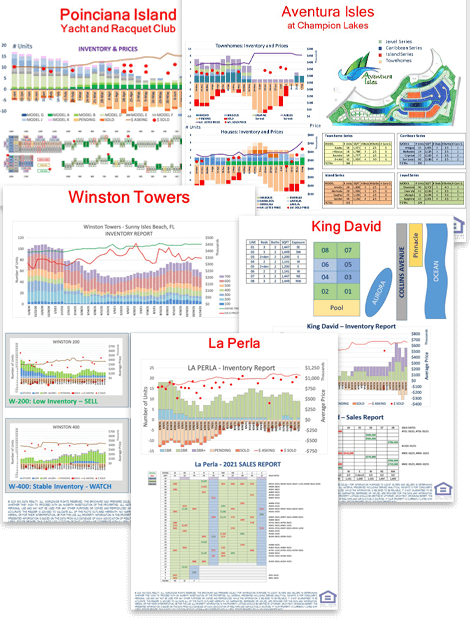 Our Sample Real Estate Analyses
DO YOU TRUST REALTORS ? – How to Choose the Right Agent in Real Estate using Data and Analytics
SUNNY ISLES BEACH, FLORIDA – Comprehensive Review Of All Condo Buildings And Communities In The City
AVENTURA ISLES – Modern Community of Homes and Townhouses in Miami: Overview, Inventory, and Prices
Do you have questions?
Ask our team: