INVENTORY REPORT
Coral Spring, FL
33071
Coral Spring is a city in Broward County, FL. The city was established in 1963 as a master-planned community in Northwest part of the county. Originally it was part of 30 squire miles of marshy lands and swamps. Canals and levees were created to drain much of the land on which Coral Springs was built.
Postal Code 33071 is located in the south part of the city. There are about 12,000 residential parcels located in the area, and 70% of them are single-family homes.
In order to analyze local real estate conditions for our client, we divided the area into 8 neighborhood.

If you are resident in the area, or potential buyer, you can request YOUR FREE COPY of our MOST RECENT INVENTORY ANALYSIS by submitting the request form below.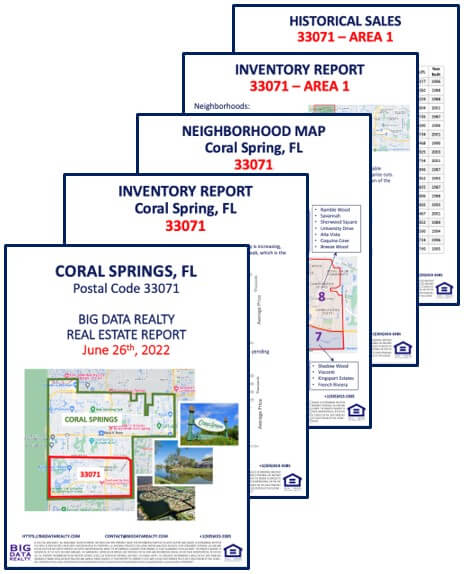 Please fill out the following form to Request a

FREE copy

of our inventory report for your community