Community Overview




Plaza of Americas
Building 4 – 17021  N Bay Road
Building 3 – 17011   N Bay Road
Building 2 – 16919  N Bay Road
Building 1  – 16909 N Bay Road
Plaza of Americas community consists of 4 condominium building built in 1979. The community has 830 residential units across the four building. Each building has a pool, community center, and plenty of green space. 
The community is conveniently located across the street from the ocean in the center of Sunny Isles Beach.
Plaza of Americas building is very popular among permanent and seasonal residents, as well as investors.
Inventory Report




Plaza of Americas
Plaza of America community remain popular among buyers, but it does not remain spared off the market slow-down. 
The number of available properties for sale has started to increase.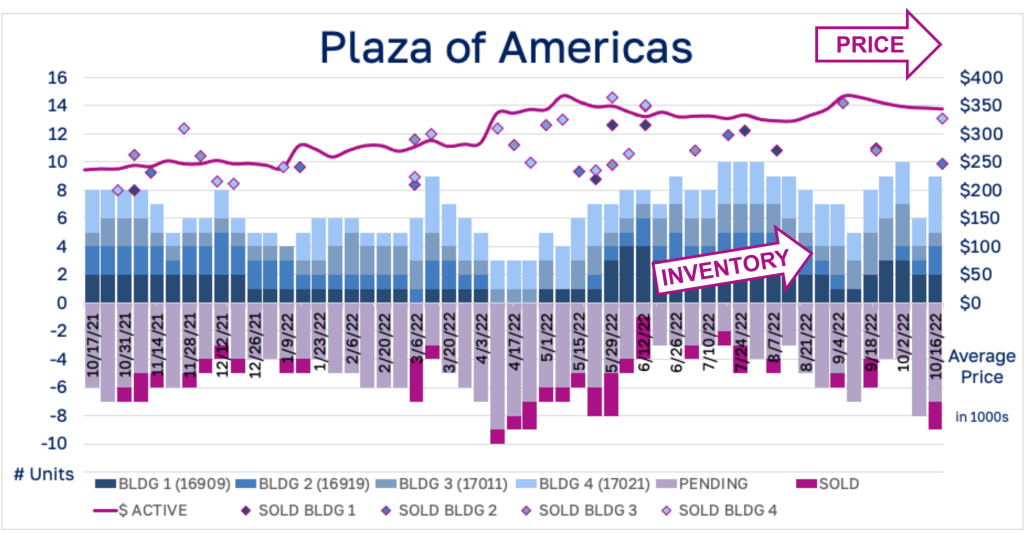 If you want to sell your property for the highest price – Call me today! +1(305)809-6788
Inventory Report by Building




Plaza of Americas
Inventory levels and trends vary across the buildings.
Building 4 has higher volume of traded properties because
it is a bigger building than the rest of the building in the community.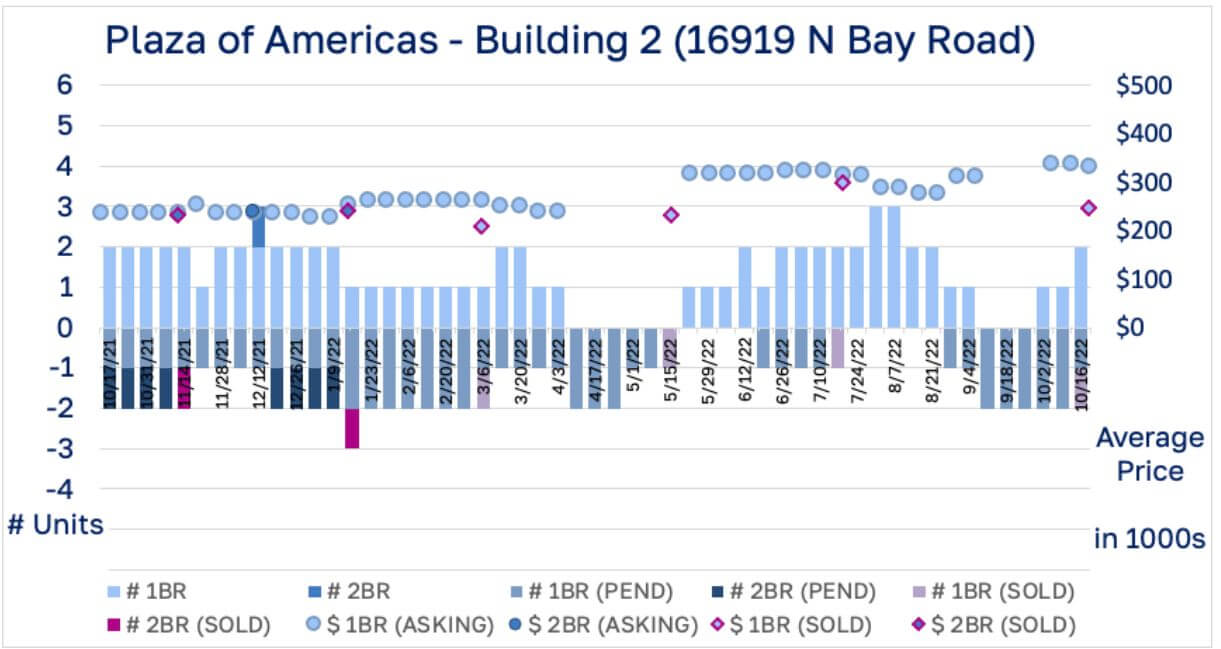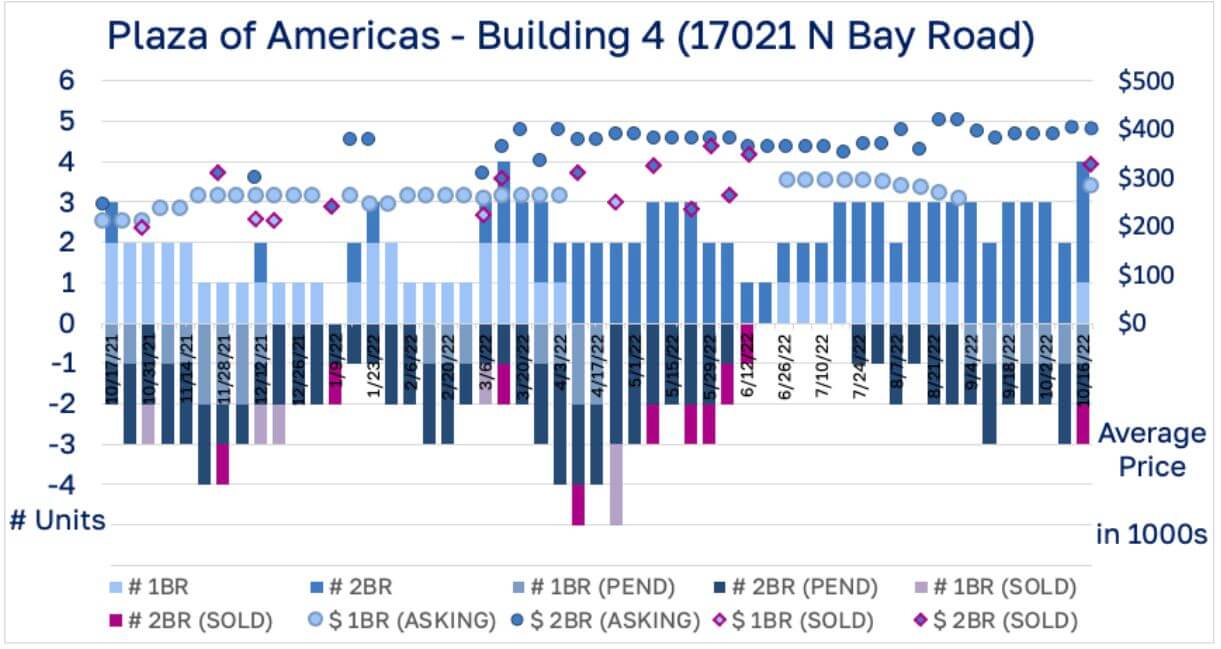 To sell property at the highest price, you need to work with professional who knows the market and follows the trends. 
Call me today! +1(305)809-6788
City-Wide Inventory Report




Sunny Isles Beach, FL – Zipcode 33160
In contrast to other areas in South Florida, Sunny Isles Beach demonstrate strong buyer demand for condominiums and townhomes. The inventory levels are still at historically low levels, and average asking price is stable.
Average asking price for a condo unit is at $1.9 Million, and average recent sales are at $760K or more.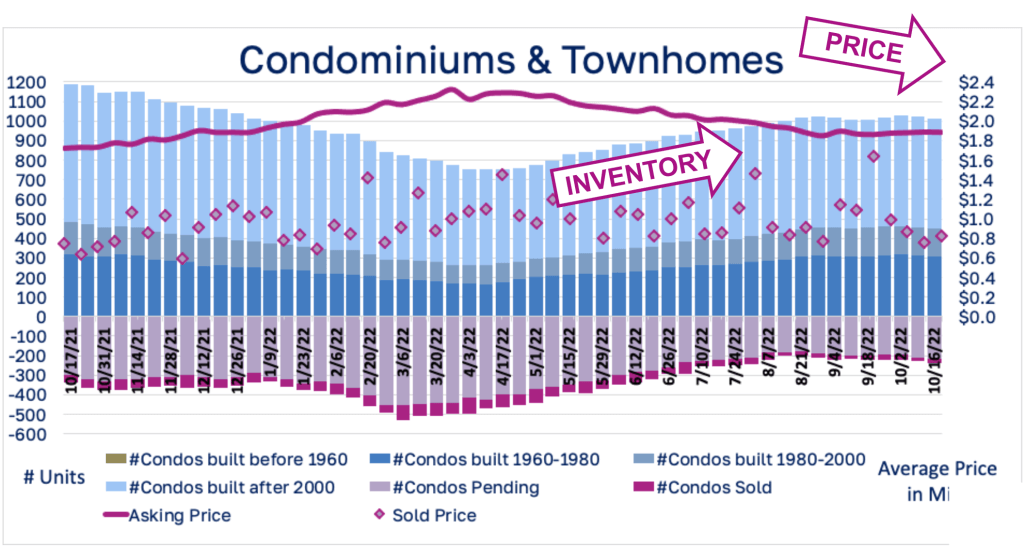 Like condominium market, single-family homes remain in strong demand. The average asking price has stabilized at $9.3 Million, and recent sales are at $2.5 Million or more.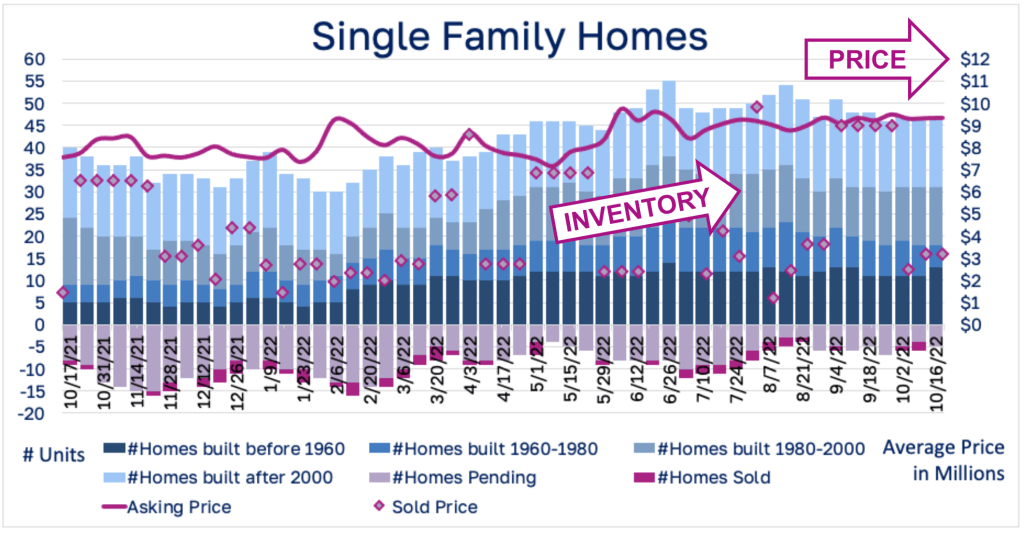 Mike Platon partnered with Big Data Realty to provide you with detailed real estate analytics for the Plaza of Americas community in Sunny Isles Beach and to help you with making your profitable investment decisions.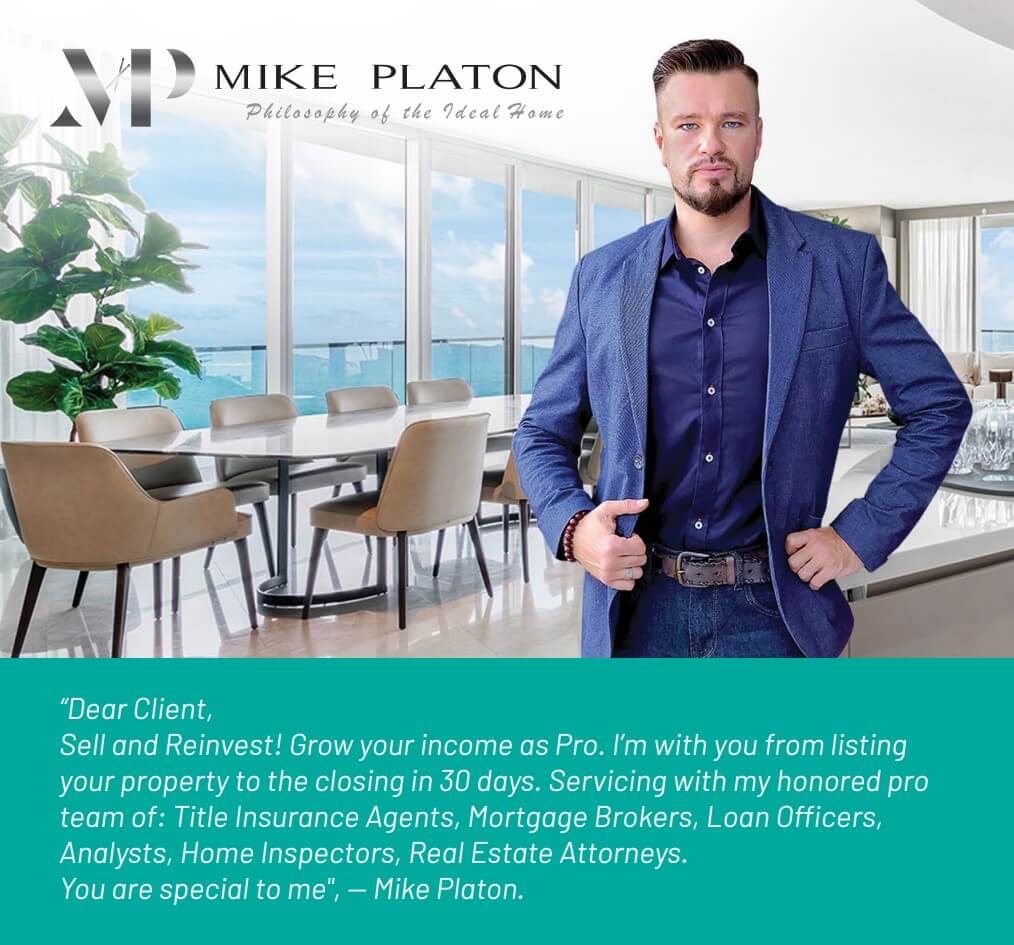 If you are an owner in the community, or potential buyer, you can request YOUR FREE PERSONALIZED COPY of our MOST RECENT INVENTORY ANALYSIS by submitting the request form below.
Please fill out the following form to request YOUR PERSONALIZED  FREE COPY of our inventory report for your community.